The Create, Calm and Lifestyle Kollection is here.
The Konnection Club is all about Bringing People Together to Connect. Sharing information, inspiration, passions, experiences and stories on all things Creative, Calm and Lifestyle.
I wanted to provide an online community of people who love to Create, ways to Create Calm and a Wellbeing Lifestyle and a place where the community can engage, contribute and connect.
As you will have read in my About page I have always been learning about health, fitness, nutrition and wellbeing and so I am excited to bring you all this information.
This week our topics are in the area of a positive mindset and is something that we can all benefit from at this time. I hope you will find this interesting and helpful as I sure know this has been something that has really helped me.
I look forward to bringing you information that covers all areas of Wellbeing and Lifestyle.
The Create Kollection.
Little Books you might like.
I am putting together a few little books which I hope will be of use to people.
The idea for both of them is to instill good habits into people everyday that will have long term benefits. The brain learns through repetition and new habits are formed this way, just a few minutes each day is the idea for these books.
I am planning to sell them as e-books that anyone can purchase and download to their phone and scroll through each day.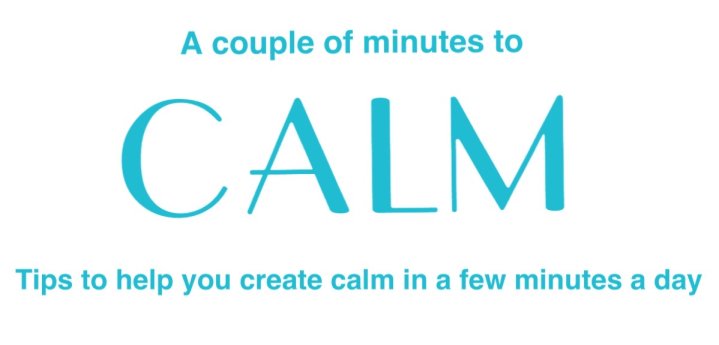 The first one about Calm is a favourite topic of mine as I have always been a pretty laid back person. Being laid back didn't mean my mind was always calm though. I have been meditating and doing other things to create calm in my mind for many years and I am always learning about it but particularly moreso over the past 3 and a half years recovering from panic attacks and anxiety.
With the prevalence of mental ilness on the rise in society I wanted to do my little bit to help.
It is an essential skill nowdays to be able to be relaxed and create calm in our minds and body and one I know everyone does in some way or another.
It is also very important the words that we say to ourselves, they are very powerful in creating calm and a relaxed and positive mindset. This is really something that is a great skill to have too, saying nice things to yourself rather than the often harsh way many people sometimes talk and feel about themselves. We can often be our own worst critic.
To be able to do this in a simple quick way is also another great skill to have for people dealing with all sorts of things in their lifestyle.
A busy mother caring for her children, as well as the millions of other things mum's do every day. Any person in their work environment preparing for a big important meeting or presentation or dealing with a challenging workload or the office politics each day. The world going through a global pandemic where everyone has been forced to adapt and change quicker and more often than ever before. You name it these skills are important to have and can make such a difference.
The ability to create calm in our minds can provide access to new ideas, solutions and ways to handles things much better than a busy and racing mind.
Even reading through this book for a few minutes each day you will focus and that alone helps create calm.
This little books aim is to provide tips and hints to help you create calm in a couple of minutes each day.
I hope it helps brings you a sense of Calm.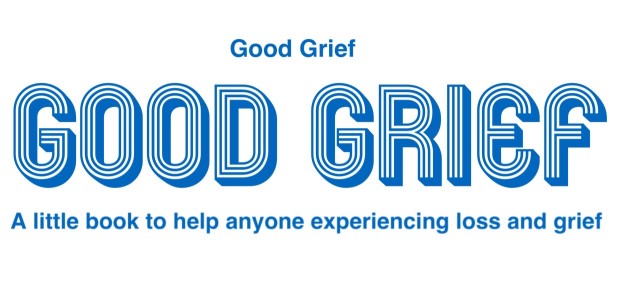 This little book is a much more personal one for me and is a topic I know a lot about.
Having lost my mum and dad suddenly at the ages of 8 and 22 I was challenged with dealing with my grief.
It was devastating to lose my Dad and it of course affected me so much as a young child. My Mum and I were the only ones living at home together still, when she feel ill one day and 3 days later was in heaven. I punished myself for decades thinking I didn't do enough to help her and while I know now that was not the case, I would not wish anyone to hold onto those feelings as long as I did.
It's also such an emotional roller coaster going through every emotion possible trying to understand and navigate grief and loss.
This little book I wrote for young people who have or are experiencing these difficult emotions.
While experiencing loss and grief people go through the stages of grief that bring up all those challenging feelings and emotions.
Guilt, anger, depression and anxiety are common and long lasting and I am hoping this little book helps young people know they are not alone and they are strong and good people whatever situation they are going through.
As mentioned above it is very important the words that we say to ourselves. The book is a series of mantras and tips to help create good habits with the repetition of positive words and actions to encourage the feelings of love which is at the core of all of us.
Love and grief are intertwined and it is through experiencing love for ourselves in the face of our grief that we can start to move beyond it.
I look forward to sharing these little books with you soon.