Our Online Store – Coming Soon!
The Konnection Club Superfood Skincare Range.
Natural Products Coming to You from our Store
The Superfood Skincare Range is suitable on ALL SKIN TYPES
Particularly beneficial for Dull / Polluted Skins.
Featuring a natural blend of Goji Berries, Blueberries, Green Tea, Avocado, Mangosteen, Chia, Parsley, Wheatgrass and other Superfood Ingredients.
The Superfood Cleansing Gel
Active Ingredients
Wheatgrass
Parsley Seed
Lemon Tea Tree
Petitgrain

Natural Scent
• Orange
• Parsley
• Lemon Tea Tree
• Petitgrain

An herbaceous cocktail of Parsley, Green Tea, Wheatgrass
and Alfalfa immersed in a gentle foaming gel formula to
deliver deep cleansing and a spectacular anti-oxidant
boost to the skin. A critical step in your anti-ageing
skincare routine, this Sulphate-free blend works
to remove damaging pollutants and in turn, prevent freeradical
damage that can lead to premature aging.
Essences of Orange, Lemon and Petitgrain perfectly
balance the green notes of this blend.
Full of green goodness that includes Wheatgrass, Alfalfa and Parsley that cleanse the skin free from dirt and makeup.
Just one pump from the Superfood Cleansing Gel, then add water to your face so it foams to lather your skin with these beautiful natural ingredients.
Later is on your faces and neck then rinse off with warm water. Your skin with feel super clean and refreshed.
The essences of Orange, Lemon and Petitgrain perfectly balance this green blend.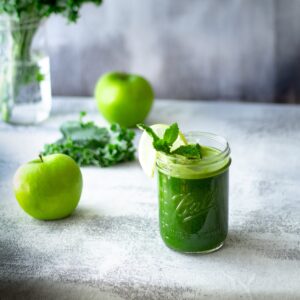 The Superfood Toning Mist
A quick and easy way to add an anti-oxidant boost to your everyday skin routine,
our superfood-infused toning mist expertly blends rich berry extracts of Bilberry, Goji and
Blueberries to fight free radical damage. A base of Aloe Vera provides rapid hydration, as
the heady floral-meets-fruity aroma of Jasmine, Geranium, Lemon and Grapefruit envelop
you after each application. Alcohol free.
Active Ingredients
Goji Berry
Bilberry
Blueberry
Natural Scent
• Geranium
• Grapefruit
• Jasmine
• Lemon
Giving you a hit of rich berry extracts of Bilberry, Goji and Blueberries from every spray of the beautiful Superfood Toning Mist all while hydrating the skin. While hints of Lemon and Grapefruit provide more nutrient rich food ingredients to wake the skin up, hydrate the skin and leave it nourished and fresh.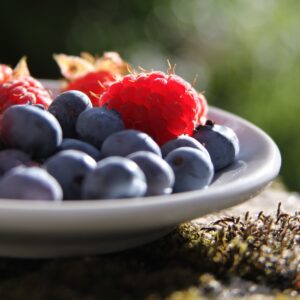 The Superfood Moisturiser
An ideal daily lotion to boost anti-oxidant level and fight free radical damage,
this superfood rich moisturiser is packed with skin-loving ingredients including
Mangosteen (Garcinia Cambodia) and Rice Protein, and Vitamin A & E infused Wheatgrass.
Blended beautifully with the light scent of White Grapefruit and Rose Geranium.
ACTIVE INGREDIENTS
Mangosteen
Wheatgrass
Rice Protein
NATURAL SCENT
•White Grapefruit
• Rose Geranium
You only need to apply a small amount of the Superfood Moisturiser to your face and neck to instantly feel it's nourishing effects. This silky cream moisturiser with the ingredients of Mangosteen, Wheatgrass and Rice Protein provides the skin with first class nourishment. It's hard not to use more than just a small amount as it feels so good when you apply it. White Grapefruit is also included in the nutritous list of ingredients, to leave your skin feeling soft and nourished every time.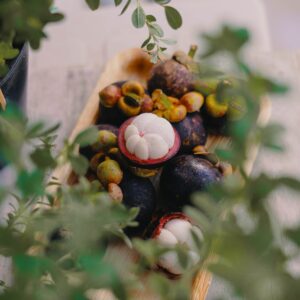 The Superfood Nourishing Oil Serum
A superfood-charged serum that delivers a myriad of anti-oxidant rich power ingredients
in a silky, nourishing base. Chia Seed, Avocado and Jojoba oils are quickly absorbed into
the skin to provide lasting hydration, with Seabuckthorn Oil our hero ingredient fighting
free-radical damage. A woody blend of Frankincense, and Ylang Ylang are rounded out by
Rose Geranium to provide a beautiful scent.
ACTIVE INGREDIENTS
Seabuckthorn
The berries from the Sea Buckthorn plant actually contain up to a whopping 12 times the amount of Vitamin C in Oranges! … Thanks to all those vitamins and minerals, Sea Buckthorn can promote the overall health of the skin by boosting elasticity, hydration and inflammation, as well as fighting acne-causing bacteria

Avocado

Avocado is naturally rich in skin-loving antioxidants and Omega 3 + 6 essential fatty acids as well as Vitamins E, C and K – perfect for boosting our skin no matter whether we are enjoying it on toast or in our facial moisturiser!1 Thanks to its deeply hydrating properties, and nutrient benefits, Avocado Oil makes an incredible ingredient in natural skin care because of its ability to deliver rich moisture to dry skin, helping to prevent wrinkles, fine lines and creasing. This makes Avocado perfect in anti-ageing treatments, working to keep skin feeling soft, smooth, plump and hydrated.

Chia Seed Oil
May relieve dry skinChia seed oil is rich in the omega-3 fatty acid ALA and omega-6 fatty acid linoleic acid. These two healthy fats have been shown to help restore the skin's moisture barrier, especially in those with dry skin conditions, such as atopic dermatitis and psoriasis ( 9 , 10 , 11 , 12 )
NATURAL SCENT
• Lavender
• Frankincense
• Rose Geranium
• Ylang Ylang
You can use this serum before the Superfood Moisturiser each day but I use it each night before I go to bed. I cleanse, tone and then use the Superfood Nourishing Oil Serum at night, but feel free to work it in to your routine to what suits your skin. Again you only need a small amount to cover your face and neck. This serum uses Seabuckthorn, Avocado and Chia Seed Oil as it's natural active ingredients. The addition of Frankinsence and Ylang Ylang provide additional scents to make this nourishing oil serum your favourite nutrient rich serum. Leaving it on overnight allows these amazing ingredients to work their magic leaving your skin packed full of nutrients come morning.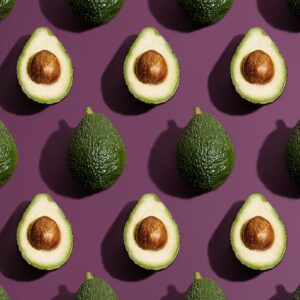 Food Nutrients For Your Skin.
Nourishing Your Skin From The Outside In.
Konnect to the Skin Your In.